Specialist in Printed Circuit Boards
Top quality printed circuits delivered on time
Steve Dear
Managing Director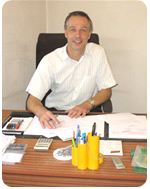 Vicky Dear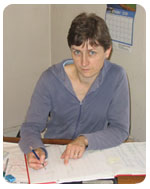 About us..
Hi,

I'm Steve Dear, Managing Director here at Chiltern Circuits, and I've been manufacturing printed circuit boards since 1977, originally as an in-house facility for a company that was also based in Princes Risbrough. The PCB's that I produced were initially used to make audio amplifiers, then progressed into the manufacture of security systems. Over time the demand for PCB manufacture became greater than required in-house, so we decided to offer these services to other businesses. In July 1981 Chiltern Circuits Ltd was born as a separate company.

When the previous company director was looking to retire in October 2004, and with the company's future looking strong, my wife Vicky and I took over the ownership of Chiltern Circuits. This meant that Chiltern Circuits would continue to be a privately owned, family run business. Vicky's role is within finance and administration and her excellent attention to detail is an invaluable resource to ensure we remain on track - excuse the pun! and in the black. Our son, Joel, has also joined the business, managing our marketing activities, updating our website, our customer database and supporting us in the day to day running of the business and maintaining our strong and reliable client relationships. 2019 saw a move to newly refurbished premises to further enhance our long term future in our own buildings.

Although technology has evolved over the years, our approach to doing business with our clients has remained the same – personal, friendly and reliable. Why not call us to discuss your PCB needs? We'd be happy to help.

Steve Dear
Managing Director .